Translate Bank Account Analyses into Meaningful Information
It's so simple: upload PDF or 822 account analyses and download visually appealing charts and dashboards
---
Meet Treasury's Goals
---
Manage Bank Relationships




---
NDepth Advantage
---
Upload PDF or 822 account analyses monthly and download your reports
Cloud-based solution, requires no IT or configuration
Translate account analyses into meaningful information and reports
Compare average per-item costs by product family across banks
Analyze spend, ECR, and balance assessment fees
Benchmark service costs and ECRs
Review monthly variances on costs and volumes
Examine your total wallet: fees, balances and credit
Uncover trends, develop insights, and ideas
A Must Have For Corporate Treasury
---
Why NDepth?
---
Save Time & Money | Variance Reports | Benchmarks
100+ Clients | No Messy Configuration | State of the Art Information Handling
---
Become a Client Now: Which Package is Right for You?
---
Contact us by email or call 312-628-6930 for pricing.
The Basics
Edge
Pro
U.S.and Canadian banks (#)
1–5
Unlimited
Global banks (#)
Unlimited
Currency conversions (to USD)
✓
PDF and EDI uploads
✓
✓
Twist / BSB uploads
✓
Multiple user support
✓
✓
Analytics & Reporting
Dashboard view
✓
✓
Monthly and YTD services
✓
✓
Monthly and YTD balances and ECR
✓
✓
Month-over-month variances
✓
✓
Product family rollups and unit pricing
✓
✓
Price and ECR benchmarks
✓
✓
Account groupings – by business unit, region, etc.
✓
Contract price management
✓
Customizable product families
✓
Interactive Tableau reporting and filtering
✓
Data export capabilities
✓
BECOME A CLIENT NOW: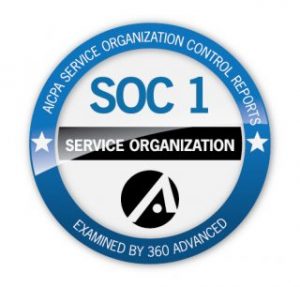 ---
Questions and Information
---
What is NDepth?
Very simply, a break though in bank fee analysis. By combining powerful technology with learning algorithms, NDepth simplifies the messy process of reviewing your monthly analyses. Just drag, drop and get your reports.  Treasury Strategies, a Division of Novantas, Inc. is a FinTech 100 company!
With NDepth, all companies from the largest to the smallest can reap the benefits of speed, transparency and accuracy:
Achieve efficient oversight of bank fees
Highlight unexpected changes in service volumes or pricing
Examine benchmark pricing relative to other users
For bank account analyses in PDF and EDI format
Contact us by email or call 312-628-6930.
FAQ Sections
Registration
How do I sign up?
On the portal, click the "Get Started" button to create your account, then check your email for your temporary password.
To use NDepth, you must accept the Terms and Conditions.
The "Company Info" screen walks you through the necessary firmographic information, such as your contact information, your corporate address, the banks you use, and your company's industry and annual revenue.
Then select your level of service.
NDepth Edge for companies with five or fewer banks and straightforward reporting needs.
NDepth Pro for the $1 billion and large company, or businesses with complex account structures or reporting needs.
Click here to get started now.
How long does it take to get reports?
For NDepth Edge, we have an early bird and a regular cutoff each month. If you upload your analyses by the cutoff, your reports will be available in just two weeks. We will notify you when new reports are available. They will be in PDF format under the "Reports" tab of the NDepth Portal.
For NDepth Pro, you're in control. You upload your PDF or EDI files at your leisure. We'll need two business days for quality assurance. Then log into the NDepth Portal and interactively run your reports, set filters and even download the output on the spot.
---
General
What banks are supported? Is this just for US banks? How do I know if a bank is supported?
We support the largest U.S. banks representing over 95% of corporate treasury management activity and many major banks outside the U.S.
How many banks can I have on NDepth?
NDepth Edge permits up to five U.S. banks (selected from the largest U.S. banks).
NDepth Pro has no limit on the number of banks you can manage. Select from the largest U.S. banks or the major banks outside the U.S.
What account analysis formats are supported?
NDepth supports account analysis statements in PDF (Adobe Acrobat) or EDI-822 (Electronic Data Interchange) format.
PDF files must be the original, bank-provided PDF. Scanned or "image" PDF files are not supported.
EDI files must be in EDI-822 format and must be stored in a .TXT file. Versions 3010 and 4010 EDI formats are supported.
EDIs (822s) are accepted but not required! Most users send us electronic PDF account analyses.
TWIST BSB and camt.086 are currently in development and will be available soon.
---
Features and Functions
Can I send in scanned images, "print to pdf", or paper account analyses?
Sorry, but we're only able to take an original electronic PDF. We do not accept paper analyses or scanned PDF "images".
Can you create summary analyses for me? Can I see reports at a subsidiary or divisional level?
For NDepth Pro users, we can ingest analyses at both the account level and the summary level. Using our account hierarchy function, you can create rollups by bank and by business unit. The analytic engine behind NDepth Pro gives you the power.
Does NDepth look at Earnings Credit Rates (ECRs)?
Yes. It gives you a powerful look at ECRs across all your banks, current month and year-to-date. NDepth Edge and Pro users also have access to our dynamic market benchmarks, which show the dispersion of rates across the entire market place and across various balance levels.
But NDepth doesn't stop there. It also looks at balance assessment fees (sometimes called "regulatory recoupment"), and calculates net effective ECRs. No other service offers this critically important computation.
Does NDepth include any bank products besides treasury management services?
We plan to incorporate other bank services in the future. At the top of the list are procurement card, T & E cards, and merchant card. Let us know what other services you would like to see included.
---
Security
How will my data and account numbers be protected?
Data is moved to and from your company via our secure web portal. Inside the system, account numbers are masked for your security. Data is encrypted both in transit and at rest.
Novantas adheres to extremely rigorous data security standards, as reflected by our SSAE 16 /SOC 1 data security certification.
Who can see my data? Will my banks be able to see my data?
No one can see your individual data but you. Data is aggregated and anonymized for benchmarking in a way that it cannot be reverse-engineered to identify any source information.
My IT department says we need NDepth's public IP address before they allow me to connect. Help!
Contact NDepth Customer Support and we will assist you.
---
Using NDepth
I have questions about uploading . . . .
How do I upload a file? – Click on the "+" icon on the "File Uploads" screen. Then drag-n-drop files of your account analysis statements from your desktop, or select files with your file browser. You can upload multiple files at once.
Should I upload statements for one bank or multiple banks? – Upload account analysis statements for each of your banks, whether or not they are on our supported bank list.
What if I receive multiple account analysis statements from a given bank for a single month? You can upload multiple statements from that bank for the month. NDepth works best if you upload a single, consolidated file that includes your summary analysis
Should I split or combine the PDFs? – Do not split or combine the PDFs. Provide them in the exact form obtained from your bank. If your bank provides multiple account analysis statements each month, you can request that they provide a single summary account analysis each month.
Should I upload account analysis Statements for all banks or only supported banks? – Upload statements for all banks. This helps us know what banks our customers want added. Previously uploaded statements will be processed when that bank is supported.
How can I tell if an uploaded statement format or bank is supported? – The file inventory on the "File Upload" page shows the file's status, including whether it is a supported format. The status will say "Uploaded" until the format is detected as a recognized one.
Do I have to specify the bank when I upload a statement? – No, but you are welcome to specify it after the fact, by selecting the bank from the dropdown in the file inventory table. NDepth will try to auto-detect the bank based on the format if you don't provide it.
Is there a limit on what I can upload? – Only PDF and TXT (EDI) files can be uploaded. If you encounter limits when uploading very large files or many files, please contact Customer Support. Files are also scanned for viruses and will be rejected accordingly.
Can I book entries from NDepth? How do you handle back value adjustments?
NDepth is not an accounting system, it's a management information system. As such it is not designed to interface to your accounting platform. However, many of our customers appreciate the speed and accuracy of NDepth and use it for accounting purposes.
What tools or plug-ins are required?
Do you require installation or plug-ins? – No, NDepth is entirely web-based and works in any modern browser. It does not require Flash or other special plug-ins.
What devices and operating systems are supported? – NDepth is officially supported on Windows laptops and desktops. We are not aware of any issues on MacOS, so it should work on Macs as well.
What web browsers are supported? – Internet Explorer (IE) version 11 and higher, Firefox (most recent version), and Google Chrome (most recent version).
---
Additional Services
What if I want help improving my banking? Does this give me access to any other support, such as negotiating with my banks?
Treasury Strategies has standard advisory packages available to help improve your banking. These include ideas for controlling cost, improving your bank account structures, and ways to use NDepth each month for maximum value. You can also join our periodic user webinars where other NDepth users share ideas. Please contact us for more information.
Does NDepth allow me to compare my current prices to negotiated prices?
Our Contract Management module allows NDepth Pro customers to compare actual fees with contracted fees. Each month, you will see any changes from contracted amounts.
Variance Reports take this a step further, showing how monthly changes in volumes or activity impact your cost of services. This is an important feature since many apparent price changes are actually due to volume shifts in fixed price, monthly fee or minimum fee arrangements. This powerful feature is unique to NDepth.
Can I use NDepth to do an RFP?
We are doing this in our consulting projects, and it works great! One of our advisory packages can set this up for you. Please contact us for more information.